Bild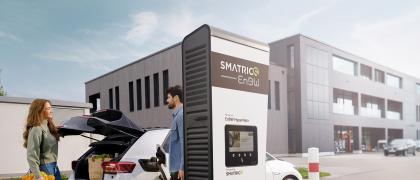 Erstellungsdatum: 14.04.2022
BayWa expands charging card acceptance with SMATRICS EnBW
So far, e-car drivers can already charge electricity via BayWa charging card at 95% of the public charging infrastructure in Germany, and there are a further 200,000 charging points in other European countries. Through the cooperation with SMATRICS EnBW, the leading charging network operator in Austria, BayWa Mobility Solutions GmbH (BMS) is significantly expanding its charging card range.

Growing acceptance of partner networks
"With immediate effect, BayWa charging card holders will have access to around 250 additional fast charging points in neighbouring Austria," said Christian Krüger, Managing Director of BMS.
"The cooperation is an important step towards offering our customers a continuously growing acceptance network outside Germany as well." The high quality of the connected charging stations is an advantage.
Efficient charging is ensured
"We are ensuring safe and efficient charging," says Hauke Hinrichs, CEO at SMATRICS. "With this cooperation, customers benefit from high-quality public charging stations and a close-knit charging network."
The SMATRICS EnBW network is Austria's only nationwide high-performance charging network. Around 150 new charging points will be added to the existing 250 DC and HPC charging points this year.